The worshippers at this mosque have great teeth.
Coney Island Creek, one of NYC's many fouled waterways. Coney Island used to actually be an island, but part of the creek has since been filled in to connect it to the rest of Brooklyn.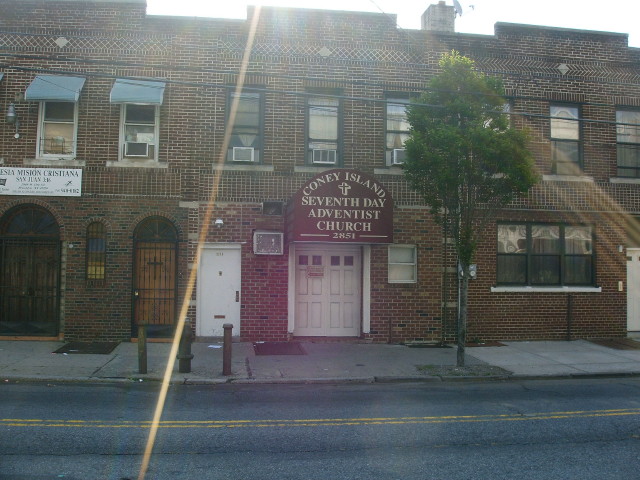 Rays of light emanate from the Seventh Day Adventists.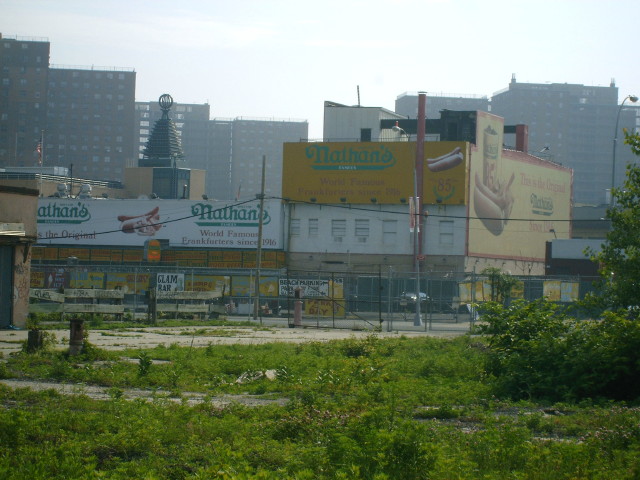 The original Nathan's now shares space with a Kenny Rogers Roasters. It's very depressing.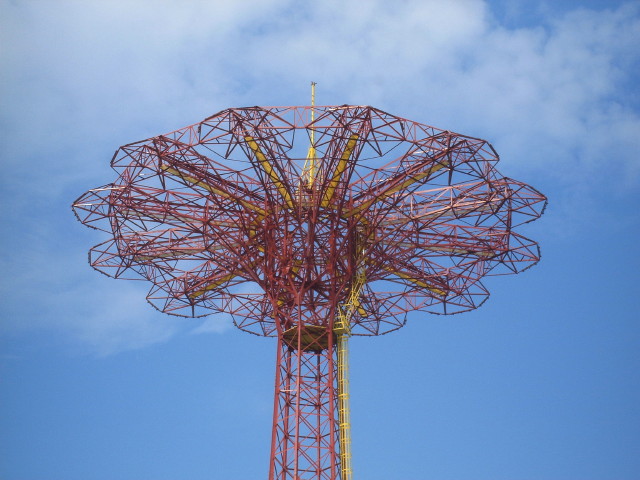 The landmark Parachute Jump on Coney Island is no longer in operation.
A board's view of the boardwalk.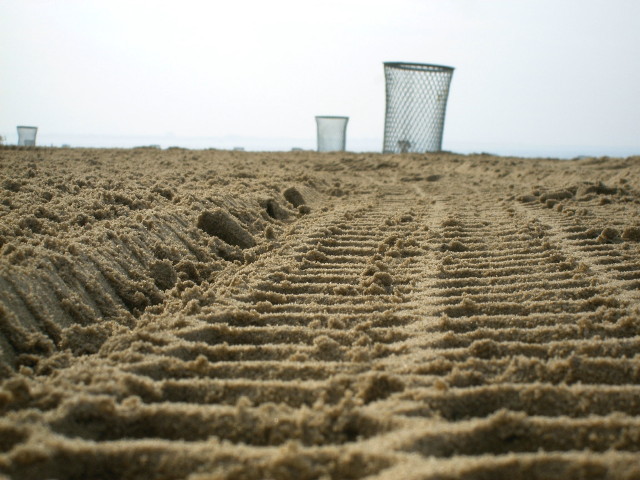 A grain of sand's view of the beach.
There's no excuse for littering on the beach at Coney Island.
More garbage cans!
That looks familiar.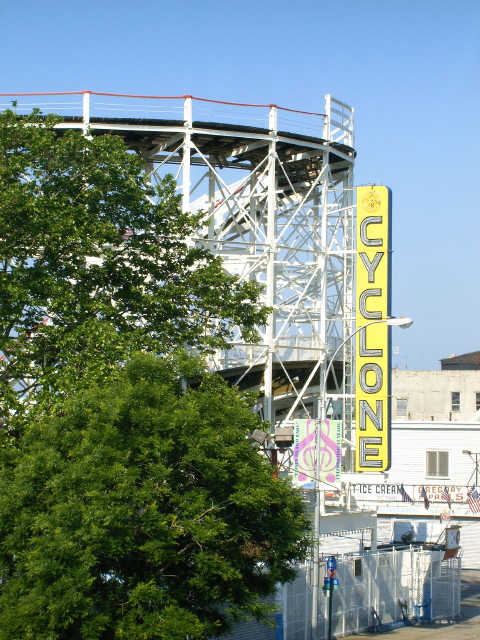 The famous Cyclone roller coaster.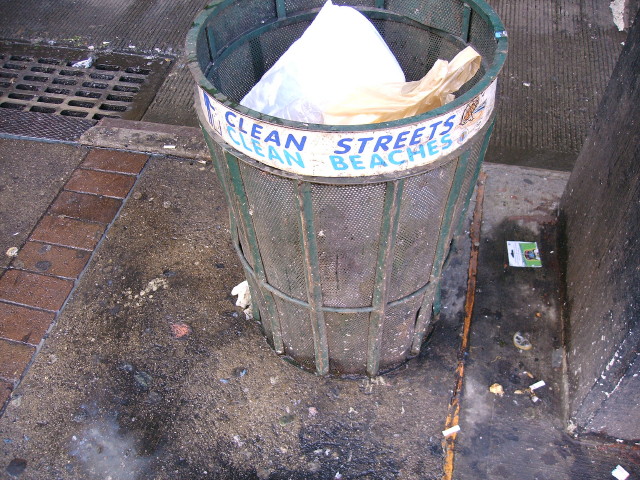 Slogans don't always work.
Starbucks has made it to Brighton Beach.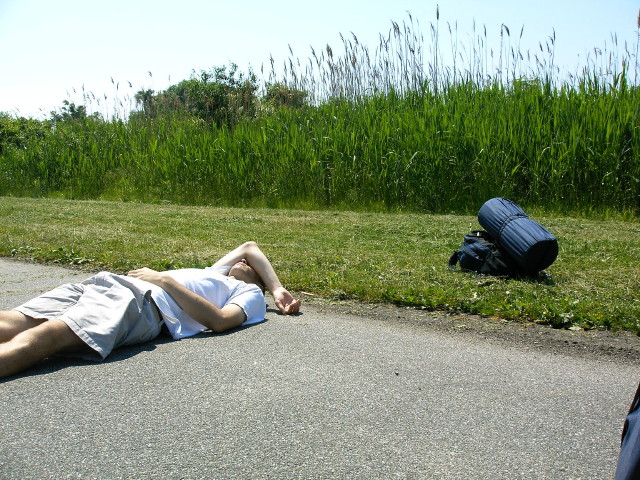 Enough walking already.
One of many abandoned buildings at Floyd Bennett Field, NYC's first municipal airport.
The tranquil Rockaway Peninsula, our first Queens neighborhood.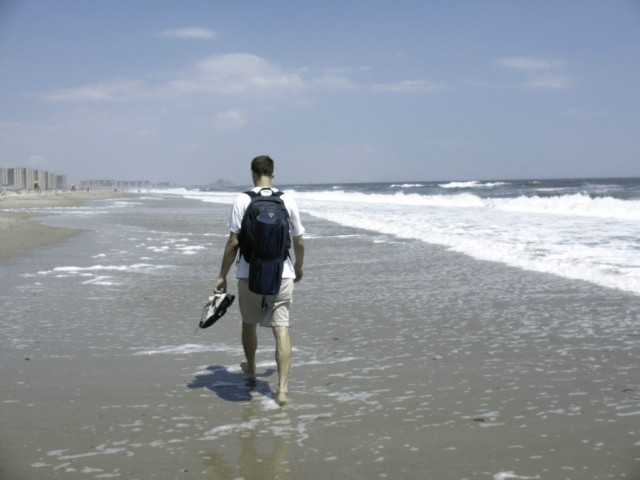 Walking on the beach at the Rockaways.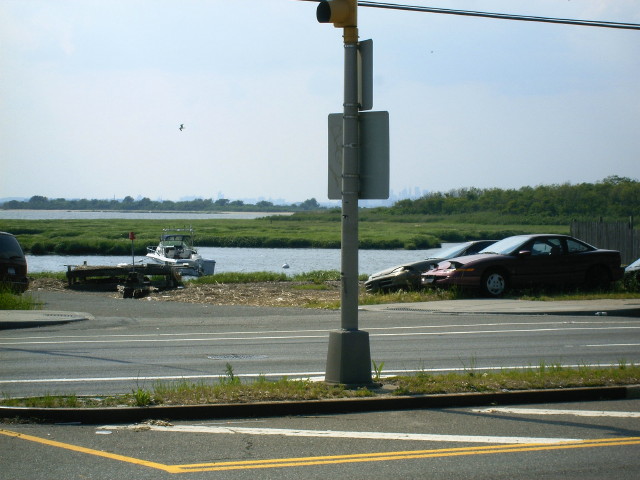 Broad Channel, an island in Jamaica Bay. You can just barely make out the Manhattan skyline to the right of the traffic signal pole.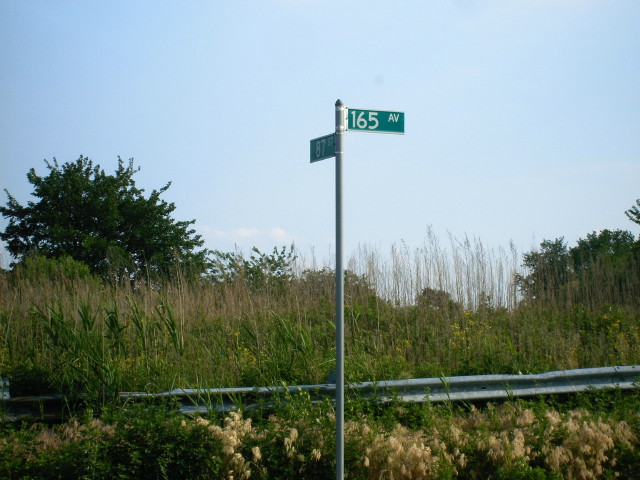 165th Ave, the highest numbered avenue in the city.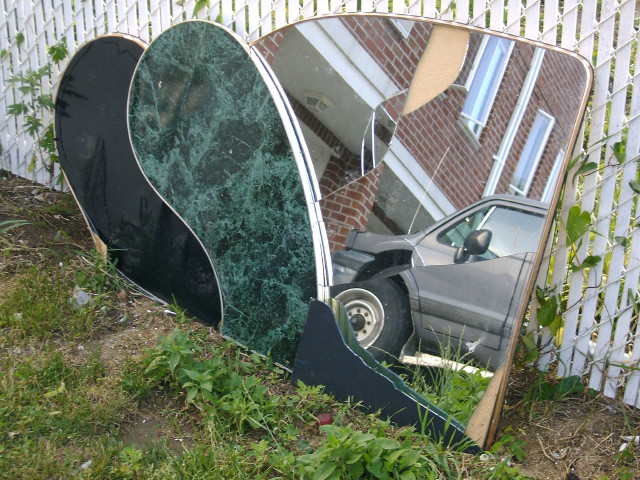 I would have taken this, but I already have three at home.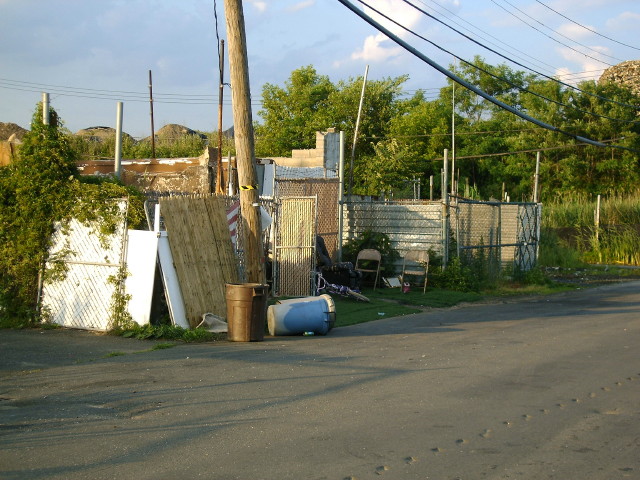 Is this New York City or Louisiana?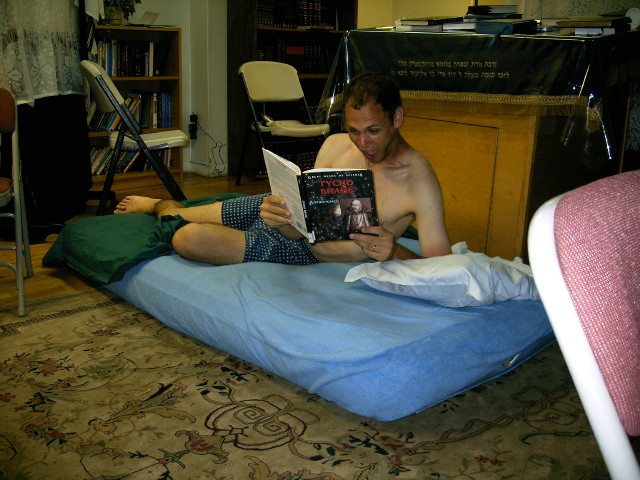 At the Rego Park Chabad center, our home for Night 2, Rob reads his fascinating library book about Tycho Brahe, the great Danish astronomer.
I take in the story of the courageous Guion Bluford, the first African American in space. If you haven't guessed, the first part of the library we happened upon was the children's outer space section.
---