It rained a lot this morning.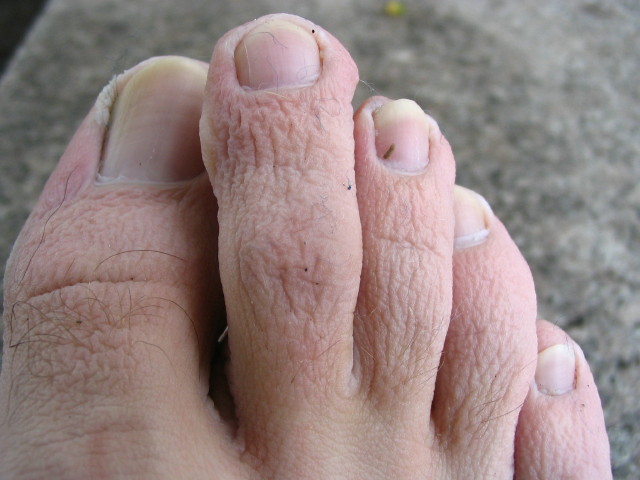 Rain-induced pruning. As I took this photo, Rob asked that I note it is my foot, not his, featured here. Rob's feet were pristine, smooth, and smelled like fresh baked bread.
South Portland Avenue in Fort Greene, Brooklyn. Ranked by Time Out New York as the best residential block in the city.
The beautiful "brownstones" of Park Slope.
One of the goals on our checklist was to check out, read, and return a library book. So we picked the first two books we saw. More on that later.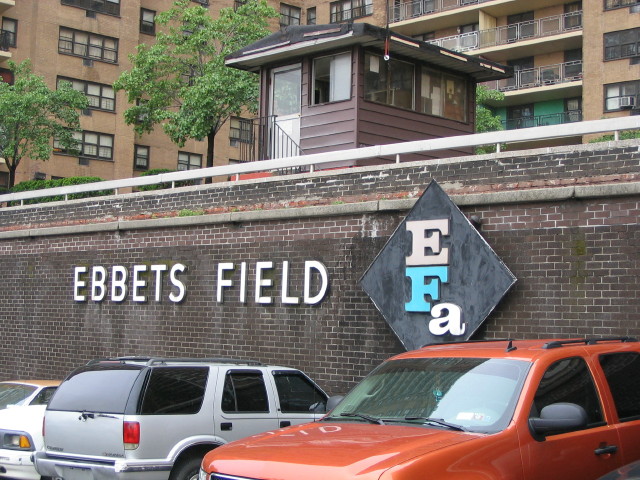 Guess what used to be here before the apartment complex.
If I lived in the neighborhood, I would definitely go here.
The Prospect Park algae are having a good summer.
Rob checks Grand Theft Auto off our to-do list.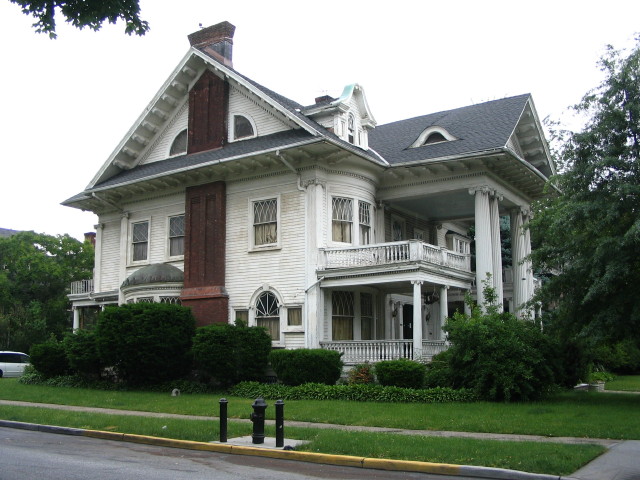 One of the gigantic, aging Victorian homes in Ditmas Park, Brooklyn.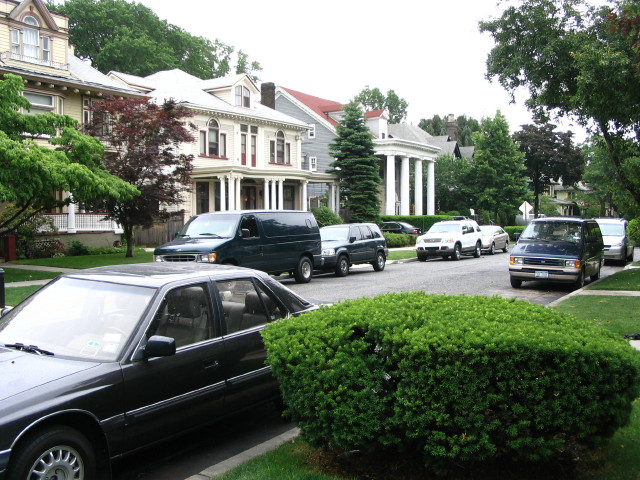 More Ditmas Park.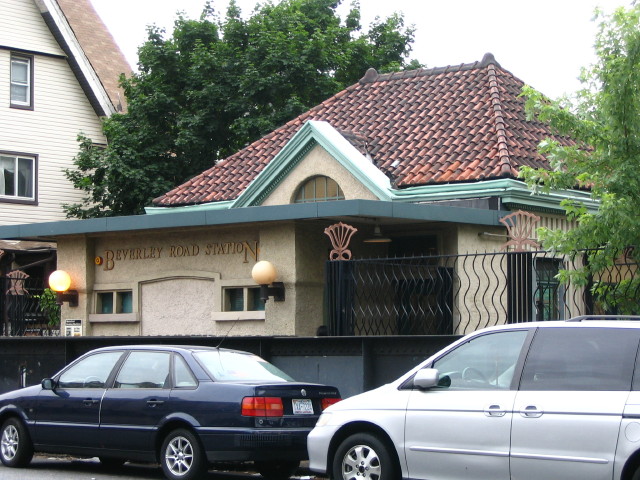 A unique subway station.
Green-Wood Cemetery.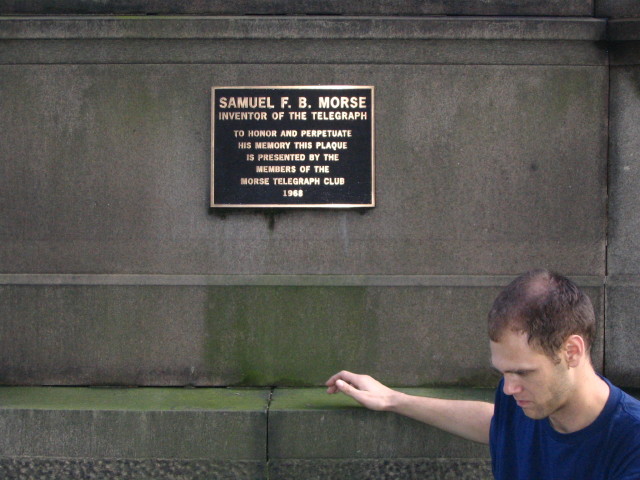 Rob taps out a message to Samuel Morse.
An interesting mix of religious icons.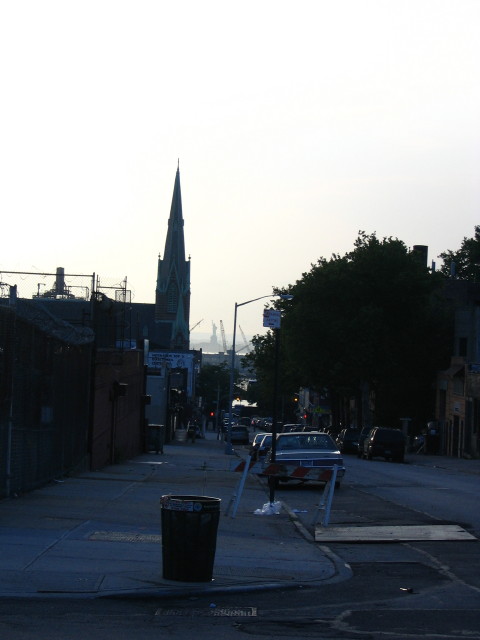 Can you find the Statue of Liberty?
More Green-Wood.
The sweetest ride in the city.
5th Avenue in Sunset Park, Brooklyn.
Not officially endorsed by Jesus.
The folks at Christ Church in Bay Ridge put us up for Night 1.
---